CAVIAR KASPIA
LONDON LAUNCH EVENT
We are thrilled to share the success of our second fine jewellery launch event at the iconic Caviar Kaspia, a testament to the unwavering support of our esteemed clients in less than a year. The evening unfolded amidst a symphony of natural wonders – lush flowers, symbolic pomegranates, and luscious cherries, embodying themes of rebirth and fertility.The venue was transformed into a haven of unparalleled elegance, providing the perfect backdrop for an exquisite display of our finest jewellery pieces. As with all our events, we aimed to offer a unique and immersive experience. Guests were invited to try on these remarkable pieces, allowing them to connect intimately with the craftsmanship and artistry behind each creation.This event was a celebration of our shared journey, a showcase of the passion and dedication we invest in every piece. We extend our heartfelt gratitude to our cherished clients for their continuous support, making these moments possible.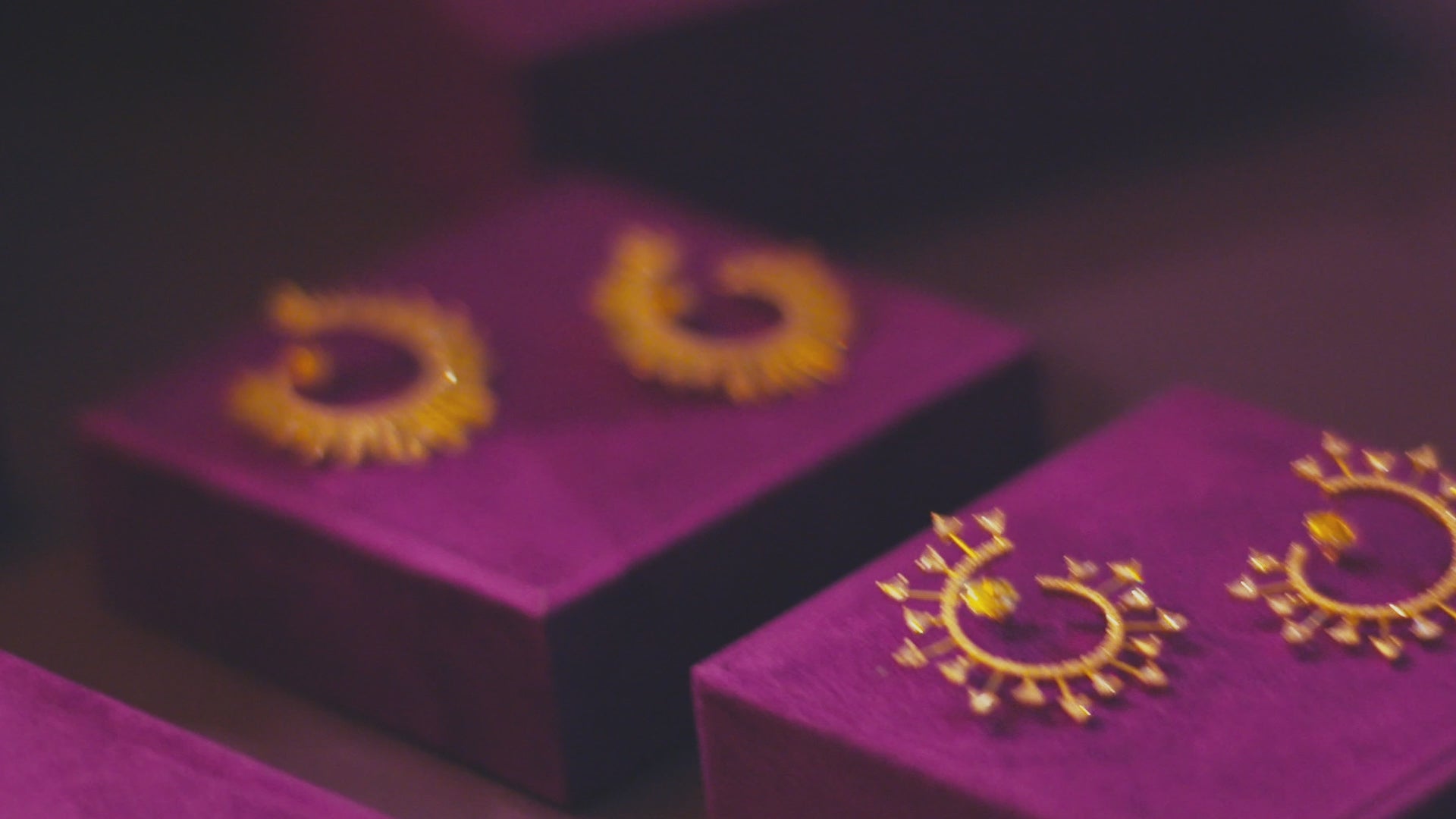 Museum of Cycladic Art
LAUNCH EVENT
In the hometown of our designer, Athens, Greece, we proudly initiated our brand's journey on March 14, 2023, at the prestigious Museum of Cycladic Art. This renowned venue, celebrated for its extensive collection of Cycladic, Ancient Greek, and Cypriot art, provided a fitting stage for our grand debut.Our event featured an exquisite display of fine jewellery pieces amidst lush purple lilac flowers, creating an ambiance of unparalleled elegance. To offer a unique and immersive experience, guests had the opportunity to try on these remarkable jewellery pieces at a dedicated corner.Adding a touch of sophistication to the evening, models seamlessly blended with our guests, showcasing the beauty and craftsmanship of our jewellery. This collaboration was made possible through our partnership with the esteemed fashion designer Angelos Bratis, who contributed dresses in our signature purple color.As the night drew to a close, it was evident that our launch event had made a lasting impact. It was a celebration of art, beauty, and creativity, with the rich cultural heritage of Athens serving as the backdrop for the beginning of our brand's journey. We extend our heartfelt gratitude to our esteemed guests and eagerly anticipate the continued exploration of elegance and fine jewellery.