ELINA AFENTAKI
THE DESIGNER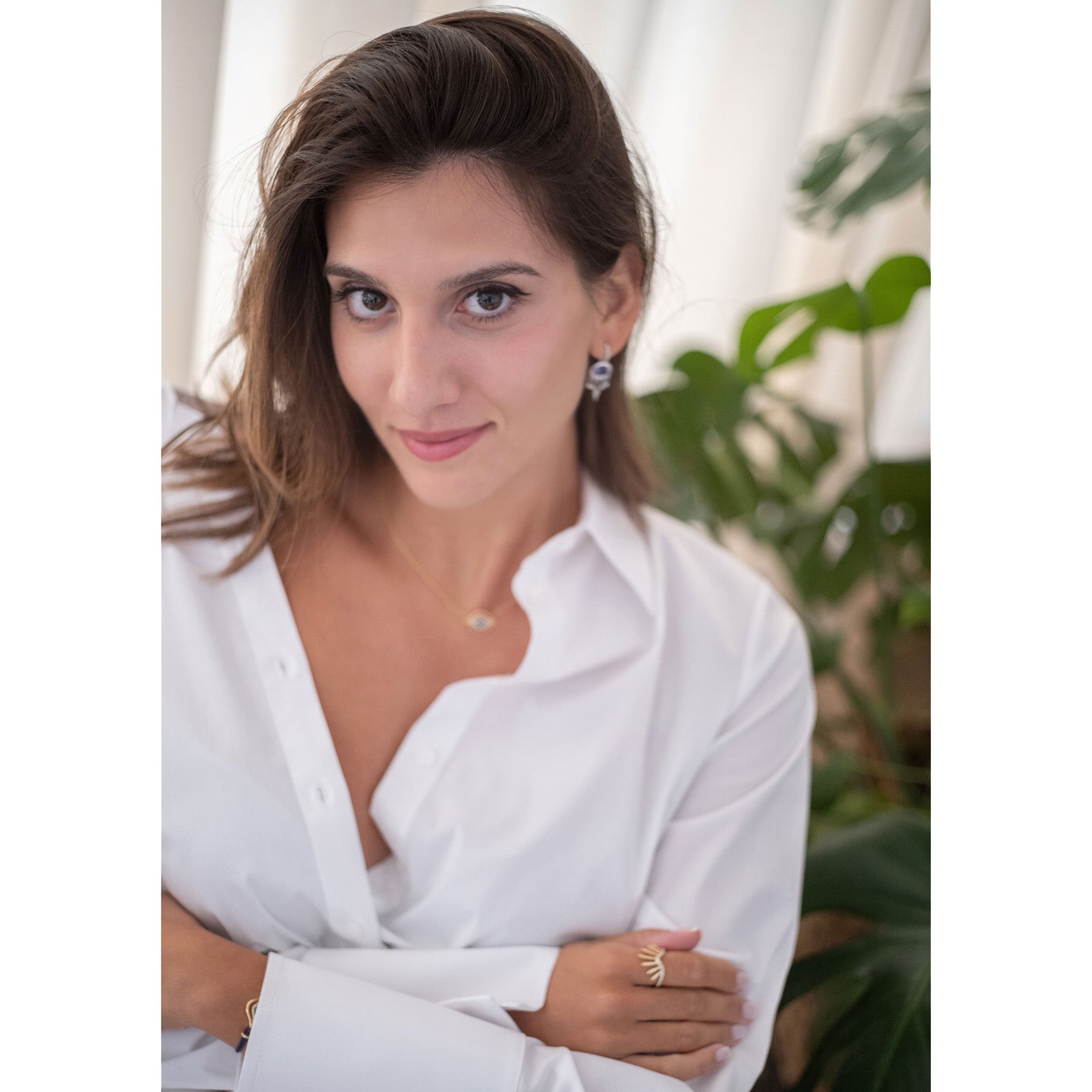 BIOGRAPHY
Elina Afentaki is a London-based Jewellery Designer, Artist and Creative Director. During her Three - Dimensional Design studies she has gathered invaluable hands on experience on the birthing of objects, by giving them form and bringing them to life, while exploring their more emotional dimension. Graduating top of her class, she attained degrees at GIA and Camberwell College of Arts, amongst several other specialised studies in Jewellery and Gemology. In 2021, she won the London Jewellery Design Award granted by The Gemological Institute of America.
The GIA - certified gemologist has trained at various jewellery departments, from widely recognised jewellery houses, to smaller labels. These eye opening experiences have cultivated her skills and fuelled her passion to sculpt her own world. 
​Born and raised in Greece, Elina has always had an intimate relationship with jewellery. The Greek designer recalls growing up in a family surrounded by precious collectibles, antiques and art. However, her passion for fine jewellery wasn't born until the passing of her late aunt who herself was also a devoted collector. Elina believes that gemstones are rarefied treasures of the natural world that function as sentimental clutters, radiating empowerment, strength and meaning  through exceptional beauty.
​She aspires to encourage women to speak and wear their inner most by creating sensorial pieces of rare beauty that possess a timeless aura.